Center for Advanced Simulation in Healthcare at the Northwestern Medicine Huntley Hospital
In this section
Center for Advanced Simulation in Healthcare at the Northwestern Medicine Huntley Hospital
The 30,000 square foot facility creates a "virtual health system" that integrates a range of healthcare environments, modern technology, and simulation-based training models to create highly realistic learning and assessment experiences. The center, which opened in 2017, includes:
Outpatient Clinic: The center houses 8 fully-functioning examination rooms that simulate an actual physician's office, allowing students to develop and refine their history-taking, physical examination, and interpersonal communication skills
Operating Theater: A mock operating theater with anesthesia and surgical equipment to emulate inpatient and outpatient surgical settings.
Procedure Rooms: Two, multi-purpose spaces for clinical skills training, such as suturing, IV insertion, intubation, central venous line placement, catheterization, and lumbar puncture. Skills training allows students to work at their own pace and master a skill through deliberate practice.
Emergency Department: with ambulance, treatment rooms, and trauma room
Adult and Pediatric Inpatient Rooms: The center provides a simulated clinical environment that replicates various critical and intensive care environments for students to master their clinical skills in an authentic setting. A state-of-the art digital recording system allows students and faculty to watch simulated patient encounters and debrief each experience with a goal to improve future performance.
Labor and Delivery Suite: A fully-equipped classroom with a simulated birthing mannequin to teach students how to safely manage every aspect and scenario of a fetal delivery
Classrooms and laboratory space: for larger group instruction to demonstrate and engage learners in physical exam procedures, patient management, clinical skills, and diagnostic reasoning development.
The center uses a wide range of methods and technology to train and assess learner clinical performance including standardized patients, manikin-based simulation, web-based patients, specific clinical skills training, and healthcare team development. The center also provides an opportunity to engage patients and other community members in educational activities that promote health, wellness, and a greater understanding of the health sciences.
The Center for Advanced Simulation in Healthcare is one of several simulation facilities operated by the Department of Healthcare Simulation at Rosalind Franklin University. The department aims to improve patient care and educational outcomes through simulation based education and research and has been awarded accreditation by the Society for Simulation in Healthcare. Accreditation places the university in the top tier of simulation programming both nationally and internationally and includes specific recognition in the areas of teaching and assessment.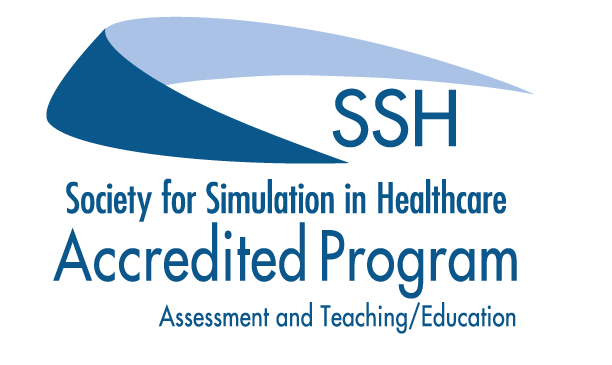 To initiate a request for a simulation project or room reservation, contact Larry Wood at Lawrence.Wood@rosalindfranklin.edu. Access Simulation Activity, Equipment Request Forms and Faculty Resources on InSite.