In this section
Kenya Williams, MD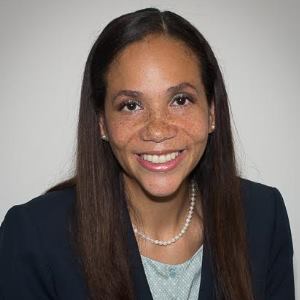 Dr. Kenya M. Williams is a board certified ophthalmologist who is fellowship-trained in Oculoplastic, Reconstructive and Orbital Surgery. She works in private practice in the Chicagoland area. She received her medical degree from Chicago Medical School. During medical school she received the National Medical Fellowship Award for Academic Excellence in Medicine.
Dr. Williams completed her residency with the Department of Ophthalmology at State University of New York, Downstate Medical Center, Brooklyn, NY. She completed her fellowship at Allegheny General Hospital in Pittsburgh, Pennsylvania. She specializes in the evaluation and treatment of problems of the eyelid, eye socket and tear duct that are a result of aging, trauma, and tumors.
Dr. Williams is actively involved in medical student and resident education. At John H. Stroger Jr., Hospital of Cook County, she teaches Oculoplastic and Reconstructive Surgery to the residents. She is also a clinical assistant professor of surgery in the Clinical Sciences Department at Rosalind Franklin University/Chicago Medical School.
Dr. Williams holds several memberships and affiliations, including the American Academy of Ophthalmology, the Illinois Association of Ophthalmology, and the Chicago Ophthalmological Society.
She is married with two young children. Her hobbies include tennis and travel.