In this section
Panelist Biographies
Panelists
Neelum Aggarwal, MD '92
Associate Professor, Neurological Sciences and the Rush Alzheimer's Disease Center
Dr. Aggarwal is a cognitive neurologist and Director of Research at the Rush Heart Center for Women (RHCW). She is also founder of the RHCW Cardio-Cognitive Clinic and a Chicago Innovation/MATTER mentor. Dr. Aggarwal has published many peer-reviewed articles on aging, cognitive function, and population health and is the Principal Investigator for multiple clinical trials in aging and Alzheimer's Disease sponsored by the National Institute on Aging and industry. She was appointed Chief Diversity Officer for the American Medical Women's Association (AMWA) and is responsible for enhancing the diversity of AMWA's leadership and designing innovative programs to educate physicians, residents, medical students and allied health professionals.
Dr. Aggarwal currently serves as Chair of AMWA's Physician Section Governing Council, National Chair of the Women In Bio Mentoring, Advisors and Peers (MAPs) Committee, and Senior Advisor on Women's Health for the Health Equity Leadership & Exchange Network (HELEN). She was the 2018 recipient of the AMWA Exceptional Mentor Award and the 2016 AMWA Woman in Science Award. Dr. Aggarwal received an Honors Degree in Biology from the University of Windsor and her Doctorate of Medicine from the Chicago Medical School of Rosalind Franklin University. She completed a fellowship in Aging and Neurodegenerative disorders from the Rush Alzheimer's Disease Center at Rush University Medical Center.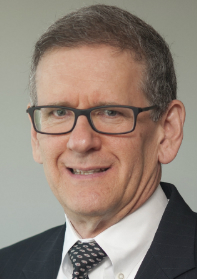 Jeffrey W. Sherman, MD '81, FACP
Chief Medical Officer and Executive Vice President, Horizon Pharma
Dr. Sherman has over 25 years of experience in biopharmaceutical research and development. His current company, Horizon Pharma, is located in Lake Forest, IL and focused on improving patients' lives by identifying, developing, acquiring and commercializing differentiated and accessible medicines that address unmet medical needs. The company markets medicines through its orphan, rheumatology and primary care business units.
Dr. Sherman received his bachelor's degree in Biology from Lake Forest College and MD degree from Rosalind Franklin University of Medicine and Science/The Chicago Medical School. He completed an internship, residency, and chief medical residency in internal medicine at Northwestern University. He then completed fellowship training in infectious diseases at the University of California-San Francisco (UCSF) and was a research associate at the Howard Hughes Medical Institute at UCSF in allergy and immunology. Dr. Sherman is an Adjunct Assistant Professor of Medicine at the Northwestern University Feinberg School of Medicine as well as a member of the medial school alumni board. He is a Diplomat of the National Board of Medical Examiners and the American Board of Internal Medicine. Other roles include: Past President of the Drug Information Association (DIA) and a former member of its Board of Directors. Dr. Sherman was chairperson of the DIA Annual Meeting and serves as the DIA liaison to the FDA Clinical Trial Transformation Initiative (CTTI) Steering Committee. He also serves on the Board of Advisors of the Center for Information and Study on Clinical Research Participation (CISCRP).
Dima Elissa, MBA
CEO & Founder VisMed3D, Co-founder, Symptomatic.io
A serial tech entrepreneur, Ms. Elissa was named by Chicago Woman Magazine as one of the Top Women in Tech and by Chicago Tribune's BlueSky Vault as one of the Top 100 Entrepreneurs in Chicago. She has two current ventures: VisMed-3D, a 3D biomedical design and consulting firm, and Symptomatic.io, a blockchain healthcare platform enabling interoperable big data to flow. Alongside these start-ups, she is highly dedicated to guiding women founders and entrepreneurs through multiple teaching and mentoring roles, including an adjunct faculty member at Associated Colleges of the Midwest, a consortium of 14 liberal arts colleges.
Ms. Elissa is a Past President and current board member of Women in Bio, Chicago. She also serves on the Advisory Board at the DePaul Coleman Entrepreneurial Center, on the Executive Advisory Board Member for Ms Tech, on the Board of mHUB (Chicago's first innovation center for physical product development and manufacturing), and is Board Secretary of iGIANT (impact of Gender/Sex on Innovation and Novel Technologies). In addition, as Technology and Innovation Lead for AMWA's Diversity & Inclusion initiative, she is developing AMWAxcel, the American Medical Women's Association Accelerator.
Ms. Elissa holds a BA in Chemistry from Hanover College, where she is a member of the Board of Trustees, and an MBA from Texas A&M's May's School of Business.
Dr. Franklin's Legacy
Rosalind Franklin, RFUMS Board of Trustee
A member of Rosalind Franklin University's Board of Trustees since 2004, Ms. Rosalind Franklin is proud to represent the Franklin family in honor of her aunt and namesake, whose pioneering work in X-ray crystallography led to the discovery of the double helix structure of DNA. Ms. Franklin currently serves on the board's committees for strategic initiatives, institutional advancement and nomination.
She is a certified professional coach and consultant and principal of Rosalind Franklin Group, providing executive coaching for nonprofit and individual clients. She is also senior vice president of client services for Harvest Earnings, a Chicago-based consulting group that helps large companies implement new ideas to reduce costs and increase revenue while improving customer service, efficiency and direction. Ms. Franklin also serves as a consultant for the Taproot Foundation, which provides marketing and strategic planning resources to nonprofit organizations. She is immediate past president of the Jewish Community Relations Council of the San Francisco Bay Area. A musician (harpist), she co-founded The California Symphony, an award-winning nonprofit arts organization.
Ms. Franklin was instrumental in facilitating the creation of the university's Franklin Fellows Program in 2012. Established through a generous gift from Martin and Julie Franklin on behalf of the Franklin family, the Franklin Fellows Program serves to develop a community of students dedicated to interprofessional service, leadership and educational excellence. Each year, 12 RFUMS students are selected for this very competitive fellowship; in addition to receiving scholarship funds, the Franklin Fellows develop and implement community service and education programs that improve the health of populations in need. Ms. Franklin has been an energetic and steadfast champion of this university named for her aunt. In 2016, an honorary degree, Doctor of Humane Letters, was conferred upon Ms. Franklin for her contributions to the university and its students, and her service to the RFUMS Board of Trustees.