In this section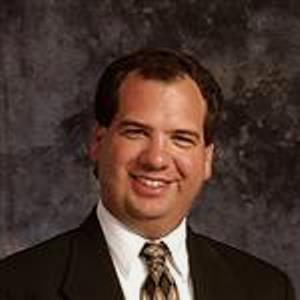 Dr. Robert Buynak received his medical degree from Harvard Medical School in 1995. He completed his residency in internal medicine at the Mayo Clinic. Dr. Buynak is board certified in Internal Medicine and has over 15 years of experience treating patients with chronic medical conditions such as diabetes, obesity, heart and lung diseases, depression, and Hepatitis C. He has managed over 50 clinical research collaborations with leading national pharmaceutical companies.
Publications
El-Khalili N, Joyce M, Atkinson S, Buynak R, Datto C, Lindgren P, Eriksson H. (2010) Extended-release quetiapine fumarate (quetiapine XR) as adjunctive therapy in major depressive disorder (MDD) in patients with an inadequate response to ongoing antidepressant treatment: a multicenter, randomized, double-blind, placebo-controlled study. International Journal of Neuropsychopharm, 13, 917-932.
Robert Buynak, Douglas Y Shapiro, Akiko Okamoto, Ilse Van Hove, Christine Rauschkolb, Achim Steup, Bernd Lange, Claudia Lange & Mila Etropolski. (2010). Efficacy and safety of Tapentadol extended release for the management of chronic low back pain: results of a prospective, randomized, double-blind, placebo- and active-controlled Phase III study. Expert Opinion on Pharmacotherapy, 11(11), 1787-1804.
Buynak RJ. (2006). Diabetes 1-2-3, A Simplified Guide to Managing Type 2 Diabetes. American Diabetes Association.
Buynak RJ. (2005). The Role of Primary Care in Bariatric Procedures. Patient Care, 39(7).
Buynak RJ and Evans JM. (1996). Influenza in the Nursing Home: Prevention and Treatment. Nursing Home Medicine, 4, 319-324.